Let 4M Metals be the difference in your roof!
4M Metals – Established September 2006
We are proud to be your fabrication experts in the LowCountry and surrounding areas.
With state of the art metal-fabricating technology and the Low Country's highest level of service,
you can depend on 4M for a truly beautiful, dependable roof and all your fabrication needs.
Why choose 4M Metals?
Servicing the Lowcountry and surrounding areas for over a decade.
Proven and consistent accurate fabrication of quality products.

Your

local manufacturer and industry leader.
Expert fabricators/staff with over 75+ years combined hands-on knowledge of metal fabrication and roofing.
We value and appreciate each customer!
Quick product turn around.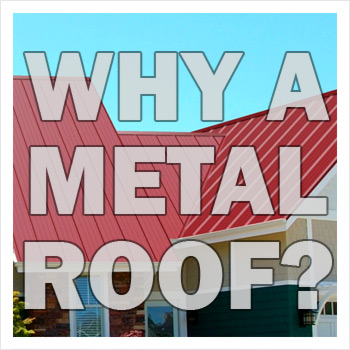 Why a Metal Roof?
Are you considering a metal roof?
If you would like to make your house more energy efficient, weather protected, create a beautiful design element and potentially never have to replace your roof again? This may be for you! While a metal roof is slightly more expensive than a shingle roof, the advantages of choosing metal roofing greatly outweigh the cost.
Metal roofing advantages:
Energy efficiency
A metal roof is more energy efficient than a shingle roof. It can decrease your heating/cooling costs significantly. Most metal roofing finishes are EnergyStar rated, this allows the panels to reflect rather than absorb heat and can keep your home cooler in the summer which prevents your air conditioning system from working so hard, therefore saving you money.
Weather protection
If you live in an area that is prone to hurricanes or harsh climates, metal roofing can help to protect your house from harsh winds up to 145 mph, severe storms and hail. Many insurances companies provide discounts on homes that have metal roofing if you choose to put a qualified metal roofing systems on your home.
Longevity
A metal roof can last two – three times longer than a shingle roof, possibly a lifetime.
Design aesthetics
A metal roof compliments many architectural styles, from a LowCountry home to a more contemporary design. Having a metal roof can also add value to the home for resale.
Green Product
Metal roofing is made of recyclable materials and is fully recyclable after its duration.
From Our Customers
Bill Ellis ★★★★★
Beaufort County is very fortunate to have a company like 4 M Metals. In the five years that I have lived here I have had many opportunities to do business with them and in every case they have gone out of their way to facilitate my needs. In each situation they were anxious to accommodate me and were always friendly and pleasant to work with. Great people and a great business I plan on associating with for years to come!
Ralph Brehany ★★★★★
We have been doing business with Chad and the team at 4M Metals since we've been in business. They've always provided us with prompt service to our materials orders. They are very professional and have always been there to answer any questions. When Chad tells you when you will have your order, he's always on time. We highly recommend 4M Metals.
Eddie Powell ★★★★★
Just wanted you guys to know how much I appreciate your service. My subs buy from you and so do I.
I was in a bind the other day and needed metal flashing right away. You guys jumped right on it.and got me out of a bind. Thanks so much for going the extra mile.
Eddie Powell, Anchor Construction Co.
Micah Qualls ★★★★★
I've bought 3 roofs from 4m and couldn't be happier with them. Great prices and great costumer service!
Konnor ★★★★★
Best customer service & product knowledge ever! We are happy customers from start to finish. Love that it's a local family run business, thank you 4M Metals!!!